DVC Academics Affairs, 1989 Alumni present Scrub suits to 5th years
Read more...
Dr Josh Aleri Recognised as an Animal Welfare Researcher
Read more...
Kwale Governor, Dean Faculty of Vet, Prof. Mulei, Vet Students Participate in Community Livestock Treatment and Vaccination
Prof. George A.O. Magoha hands over office to the new Vice-Chancellor Prof. Peter M.F. Mbithi.
Read more...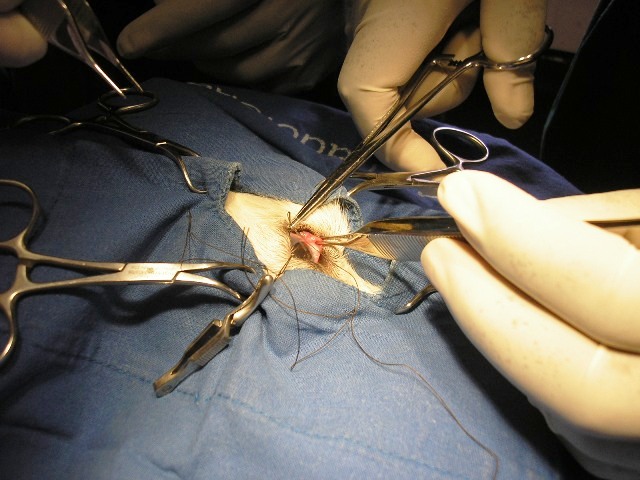 Eye surgery in to remove eye worm
Haematology & Biochemistry Laboratory
Community Outreach services
RETROSPECTIVE STUDY OF CLINICAL MASTITIS AT THE KANYARIRI FARM.
Submitted by rndungi on Tue, 2014-07-15 16:15
This study was carried out in the Kanyariri Veterinary Farm. Data from records at the farm were examined for the occurrence of mastitis. The prevalence of mastitis were highest in wet seasons, in milking animals and at six months post partum. From this study we can conclude that mastitis is attributed to unhygienic conditions whereby improvement in hygiene greatly reduces the prevalence.